We provide all kinds of valuation services for all asset classes to Banks, Financial Institutions, Corporates, PSUs, CPSEs, Regulators, and Government bodies. We are highly experienced in conducting high-value and complex asset valuations.

Successfully providing Insolvency Support Services, Debt/ Corporate Restructuring, Feasibility Assessment, and Forensic and Fraud Detection services. Theteam has a track record of providing expert services under the SARFAESI, IBC, and other applicable laws.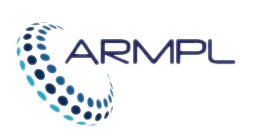 We are focused on providing innovative IT solutions and services. Our innovative smart solutions involve Vendor Management System for BFSI (Valorem™), Approved Project Finance Management Solution, Server Management Solution, etc.

We are providing various services like e-Auctioning (Reverse and Forward), eBijuka™ (A Market Place for Agriproducts), Stressed Asset Management, Custodial Service, and Transaction Advisory to various financial institutions and government bodies.